Facebook Likes
What makes Facebook likes so important in today's online world? How exactly does it make a difference in your company and how do you target your audience?
With billions of users on Facebook, the social media platform is also a tool for businesses to expand their online presence. Facebook marketing has become an integral part of online marketing given the number of people that can connect with your business.
Building likes on your Facebook page can be challenging. Could you imagine having a Facebook page not knowing how to target your audience on Facebook? Or what about growing your Facebook page's audience only to find out that they are not really interested in what you offer?
Here's when professional social media experts can come in handy. Our company provides social media services that can help you reach the number of targeted likes based on your niche.
Why Facebook Likes?
Facebook is a cost-effective means of advertisement and marketing for companies. It has allowed companies to build a reputation in their niche, not to mention make companies look approachable. It has allowed even corporations to become closer to its market.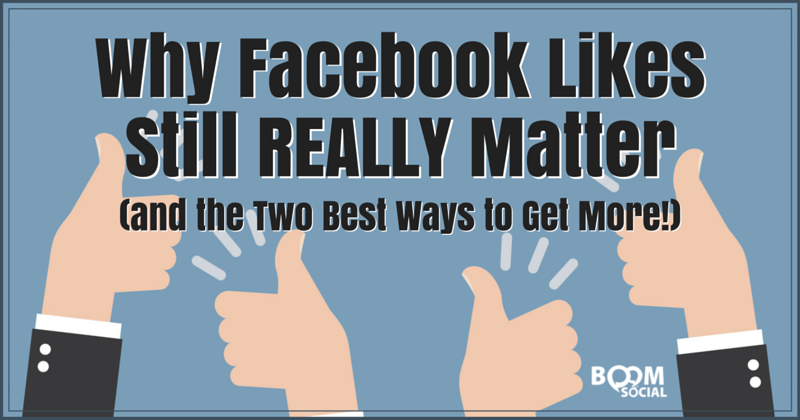 An important measure of a company's relationship to its audience is the number of likes that it has built. It is a common knowledge that more likes on a Facebook page mean that more people are interested in what you offer. Facebook likes represent the number of people following your posts on social media.
Does it really make a big difference? Facebook likes on your page can make a huge difference in your company because you already have a captured audience. It can be used to build your website's traffic. It can be a major source of traffic once you decided to build a website.
A captured audience means that you can sell them your product and even talk to them. Every post that you make can be seen by a percentage of your audience.
But building Facebook likes may not be easy. It can be frustrating, and can even be a hit or miss scenario without professional help. With our social media experts, we can provide the company with both organic and paid options on how to target your audience and build on relevant likes.
Organic and paid means of growing your audience
Growing your audience can be done using organic methods and the sponsored method which is allowed by Facebook. Both are effective in creating an audience for a specific Facebook page. The organic method includes the use of building a voice that allows your company to become more relatable to your audience. This could potentially increase the number of likes on your Facebook by increasing the virality and post engagement.
For the paid option of growing your Facebook page, it is possible to target your audience based on your location and interest. With our experienced social media experts, you'll be able to maximize your Facebook page's audience growth using your budget. Not only are you going to grow your Facebook likes, but also hit the audience most likely interested in the services or products that you offer.